Visit Here: 3 Quintessentially English Historic and National Trust Properties In Somerset
Sponsored post.
The south west of England boasts an incredible amount of heritage sites and quintessential English experiences, but arguably nowhere more than Somerset, where National Trust estates and historic homes are in abundance. Here, Somerset-based period home experts and bespoke kitchen makers Artichoke recommend their three favourite historic and National Trust properties in Somerset, from intricate Gothic mansions to Georgian family homes.
Three Must-Visit Historic & National Trust Properties in Somerset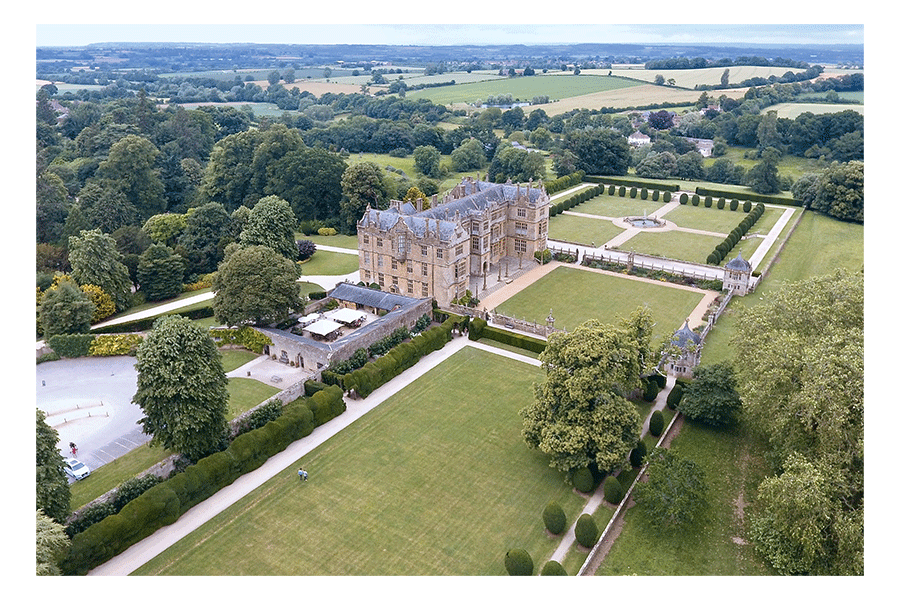 Montacute House
Situated a few miles from Yeovil and featured in classic films like Sense and Sensibility, Montacute House is one of the most renowned National Trust properties in Somerset. The estate was constructed in the late 1590s for Sir Edward Philips, a wealthy statesman and prosecutor during the Gunpowder Plotters trial, working with master mason William Arnold to build this impressive E-shaped Elizabethan mansion.
The prestigious estate is in near-intact condition, traversing various periods with grace. There are fine Tudor chimney pieces, rare Elizabethan heraldic windows and Renaissance motifs on the exterior that hint towards Arnold's eagerness to adopt the trendiest elements from French, Italian and Flemish décor of the time. In combination with the locally-sourced honey-coloured hamstone, this mishmash of pan-European classical details acquires a uniquely British identity.
If Montacute House is a testament to Britain's Elizabethan heritage, it was also considered at the forefront of architectural innovation. The large mullioned windows, a novelty at the time, give the appearance that the principal facade is made up entirely of glass. The property has changed its functionalities and purposes in line with new lifestyles over time, without ever losing its charm. (Photo by Imran Khan)
Tyntesfield House
Sat on a sprawling 500 acres estate near Bristol, Tyntesfield House is a grandiose 1856 26-bedroom mansion housing an impressive collection of Victorian decorative arts and a private chapel. Originally owned by the Gibbs, a British family with a fascinating history, Tyntesfield House is complemented by a wealth of outdoor opulence almost untouched since the early 20th century: an arboretum, an Italianate terraced garden, a listed 19th-century Orangery as well as a croquet lawn. In the summer, be sure to stroll around the splendid Rose Garden, a rarity amongst the list of National Trust properties in Somerset.
The lavish interior furnishings are of the highest order, from mosaics by Salviati to furniture by Collier and Plucknett. With original fabrics, wall coverings and stencilled decorations still intact, Tyntesfield House is the archetypal Victorian English country house and a rare peek into the evolution of British lifestyles and values. The house's medieval elements and the light-filled chapel are not just ornate expressions of the Gibbs' family enormous wealth, but also a statement of their Christian principles. Moreover, the Gibbs were avid collectors, accumulating over 40,000 refined items to be spotted throughout the mansion. (Photo by Charlesey)
The Newt
Originally known as Hadspen House, the sprawling estate and gardens were purchased by Karen Roos and Koos Bekker and renamed The Newt in honour of the endangered species found on the property. Though not actually a National Trust property, the likes of the Telegraph and House & Garden have given this exquisite Georgian country home-turned-hotel near Bruton their seal of approval, and it's easy to see why. Care and attention has been lavished in every direction to give The Newt its delectably eclectic aesthetic, a juxtaposition of traditional British décor – exposed beams, Victorian portraits and antique beds – with colourful twists and contemporary Scandi-style furnishings. Artichoke was honoured to contribute to this fantastic project with its expertise in architectural joinery in Somerset, creating a superb bespoke table for The Newt's archive rooms.
The quintessentially English gardens are a true masterpiece, with over 500 varieties of apple trees scattered around a curvaceous maze covered in flowers and aromatic plants. Outside you'll also find woodlands and manicured lawns that house a host of quirky amenities, such as a garden café, a farm shop, a mushroom house, a cider press and even a mini museum. A £48 membership fee is required to visit the Newt's outdoors, but this yearly fee is worth every penny to be able to return at different seasons and see the immaculate garden at different times of the year. If you really fall in love, you can even stay the night at this luxury retreat with spa and gourmet dining, with prices starting at ¨£255 a night. (Photo by Lois GoBe)
What's clear from these three extraordinary estates is the importance of architectural joinery in crafting the atmosphere, scale and integrity of a house. We hope you enjoy exploring these beautiful historic and National Trust properties in Somerset. Alternatively, to discover more quintessential English architecture and craftsmanship from the comfort of your own home, follow Artichoke on Instagram.