The Best Yachting Destinations For Spring 2020
Sponsored post.
Spring is a wonderful time of year for yachting: the worst of the winter cold is past and the days are getting longer, but it's not yet high season, meaning quiet anchorages and crowd-free cruising is possible in many destinations. But where to go? We've chosen three of the best yachting destinations for Spring 2020.
What are the best yachting destinations for Spring?
Tahiti
Tahiti, the largest of the Society Islands in French Polynesia, is an earthly paradise and a world-class yachting destination. Just the names – Bora Bora, Raiatea, Moorea – evoke images of emerald green isles with heavenly beaches, warm, friendly smiles and exotic music and dancing. The best way to explore the islands of the South Pacific is by yacht: there are short hops between islands, the trade winds are warm and gentle, and there are plenty of calm blue lagoons and palm-fringed bays to anchor in. This is a destination to enjoy the most relaxed form of yachting; from snorkeling, swimming and kayaking off of the yacht to shopping at island markets, or bathing in waterfall pools.
The Cote d'Azur
In the Mediterranean, one of the best yachting destinations for Spring has to be the Cote d'Azur. The French Riviera, as it is also known, has long been a playground for the rich and famous, thanks to its enticing combination of sunshine, sophistication and natural beauty.
If you enjoy glamorous ports of call, with plenty of shopping, dining and dancing, you'll be spoilt for choice on the Cote d'Azur, with St Tropez, Nice, Antibes, Cannes and Monte Carlo all within reach along this exciting coastline. Indulge in a motor yacht charter in Spring and you'll be able to take in both the glittering Cannes Film Festival and the adrenaline-pumping Monaco Grand Prix.
For a lower-octane experience, however, there are plenty of beaches and a smattering of offshore islands to explore by day, while just inland, the idyllic villages of Provence should not be missed.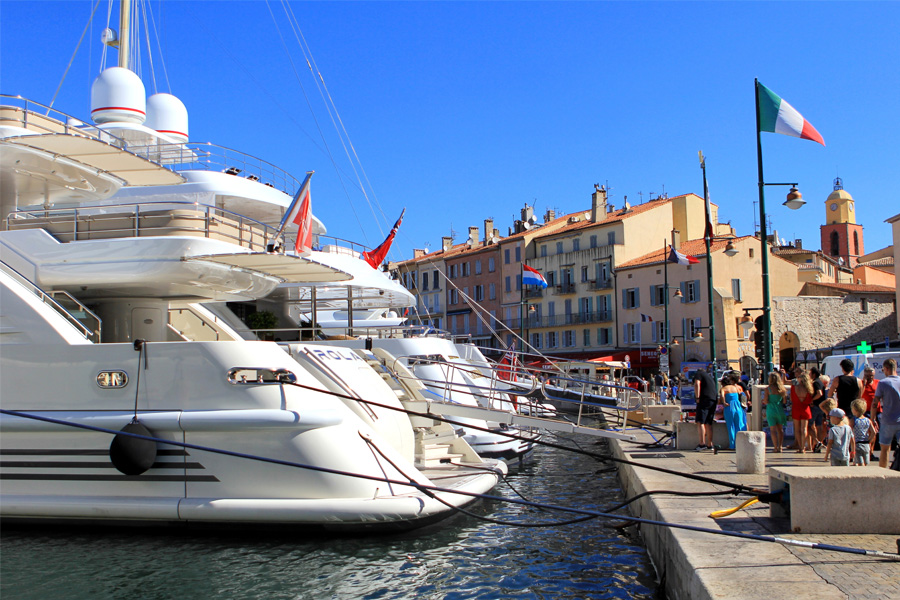 Norway
Norway may not be the first place to come to mind when you think of sunny motor yacht charters in Spring, but this northern wonder has plenty to offer the more adventurous yachtsman.
For a start, Norway has the second-longest coastline of any country in the world, so there is no shortage of stunning cruising grounds. And then of course, there is the raw beauty of the majestic fjords. Exploring these by sea is truly awe-inspiring as the sides of the fjords rise up to 1,000 metres from sea level, the air is pure and clear and the quality of the light exceptional.
But Norway is about more than fjords: there are strings of islands, plenty of whale watching and bird watching opportunities, and of course, the chance to sail under the midnight sun.
And whether it's tropical islands, Mediterranean charm or the wilds of Norway that most appeal, you'll find stunning yachts for charter in all these destinations. We hope this article has inspired you to visit one of these three best yacht charter destinations for the Spring months of 2020.