All Inclusive Yacht Charters For Easter 2021: Where To Go In The Med?
Sponsored Post.
With 2020 speeding to a close, and many of us hopeful for more travel opportunities in 2021, there's no better time to book your luxury charter for next year. While some may plan their most extravagant holidays for summer, Easter is when many European destinations are at their best, offering warm, sunny weather, fewer crowds, and luscious flora. So in 2021, why not take advantage of the springtime and book an all inclusive yacht charter for your family at Easter? Below, discover three of the most mesmerising destinations for an Easter yacht charter. Note that Easter 2021 will fall on Sunday 4th April.
Hottest destinations for an all inclusive yacht charter at Easter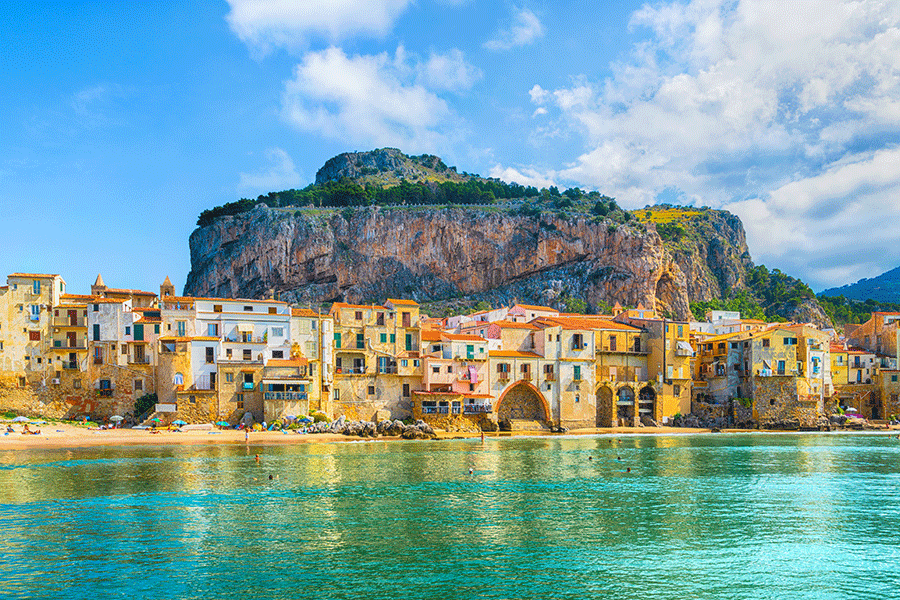 Sicily
This historic and striking island makes for a truly memorable family holiday. Step back in time by visiting the array of Roman and Greek ruins, from the perfectly preserved ancient metropolis of Selinunte to the 2,5000 year-old UNESCO World Heritage site Valley of Temples. Early April in Sicily typically sees highs of 16°C in the first week and highs of 20°C in the second – ideal weather for exploring. Don't miss the nature trails in Etna Park surrounding Mount Etna; a must-visit when in Sicily, offering truly stunning landscapes. For those who prefer a more relaxed luxury charter, you can also see Etna's sights by Jeep tour, stopping for a wine tasting at some of the local wineries at the fertile slopes.
Over Easter Sicily is full of celebration, with Holy Week (the last week of lent, which runs from 28th March to 3rd April) marked with processions and feasts all over the island. Enjoy local lamb roasted with wine and olives and mouth-watering Cassata cake, a delicacy dessert layered with ricotta cheese and candied fruit.
---
Mallorca
Next on our list for an Easter all inclusive yacht charter is Mallorca, the largest of the Balearic Islands, promising highs of 19°C throughout April. Spring here is the time to explore secluded coves and best-kept-secret villages where life moves at a slower pace; to hike coastal paths surrounded by wildflowers in bloom; and to sample classic seasonal Mallorcan dishes. From Easter pies (panades) to sweet pastry filled with apricot preserve (rubiols), prepare for foodie heaven.
Easter is arguably the island's most important religious festival, with much anticipated events such as the Procession of Blood of Christ in Palma on Maundy Thursday making for dramatic watching. On Easter Sunday, many families enjoy outdoor feasts and soak up the sun – a popular spot for this Bellver Castle – as well as open-air brunches hosted on hotel terraces.
---
Nice
Nice is a delightful spot for a luxury charter at any time of year, but spring is when it is most charming, with average highs of 16°C and a more relaxed atmosphere compared to the heat of summer. Wander the old town (Vieux Nice), starting by people watching in Place Massena and not missing the sprawling Cours Saleya marketplace. Or, for those seeking an active day out, cycle along the coast to Cannes for lunch before getting the tender to pick you up and take you back to the yacht for an afternoon of exhilarating fun testing out the water toys.
Don't miss Good Friday's Chemin de la Croix Candlelight Procession in the Old Town, which showcases dramatic artwork representing the various stages of Christ's walk to his crucifixion. If this inspires you to delve deeper into Christian history, Nice is also home to a number of beautiful churches that are worth exploring, from the Saint-Suaire Chapel to the Monastery on Cimiez.
For an exceptional Mediterranean yacht charter over Easter 2021, explore one of these mesmerising destinations