World-Class Pizza.
Once upon a time there was Pucci Chelsea – an upscale pizza joint made famous in the 1970s when its crispy bases and thrilling flavours attracted showbiz funsters such as Rod Stewart and Bryan Ferry. It was buzzing with the kind of musicians, aristos and actors who loved life, laughter and Italian tucker, as well as being waited on by the likes of Sophie Dahl. But Chelsea isn't the buzzy booze den it used to be. Mayfair – once so quiet you could hear a golden hat pin drop – is now where it's at. Enter Pucci Mayfair in Maddox Street. This is a world-class pizza place with added sharing plates (the pizzas are meant to be the side show to those small dishes of Mediterranean gorgeousness, but they refuse to be overshadowed).
On the menu
We nibbled on Barbari bread made with sesame and onion seed, before devouring croquettes with Parmesan and prosciutto – suitably crisp on the outside, pleasingly warm and soft inside. And as a nod to our five a day, a slider of Padrón peppers with smoked salt and Urfa biber. But then came the main event, possibly the tastiest pizza I've ever eaten (with 'nduja, burrata and honey) alongside perfect calamari (because why not) and succulent courgette fritti with sage and pickled red chilli. Slightly kicking myself that I didn't also try the glazed Barbary duck breast with pomegranate. For pudding, we shared a cloud of peach pavlova – something about this place nudges you into behaviours you thought you'd grown out of.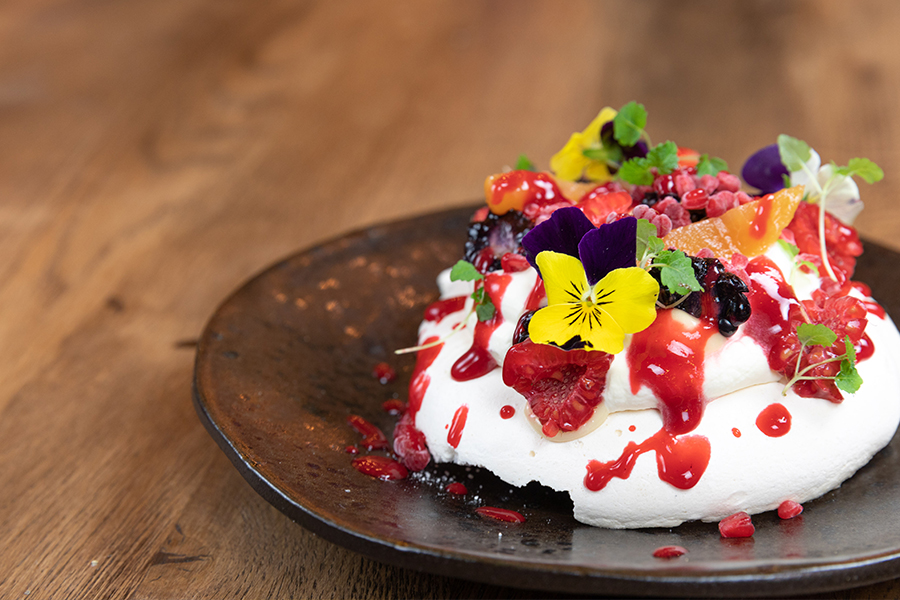 Heritage and expertise
Ex-Noma and Gordon Ramsay Group chef Tilly Turbett is in the kitchen, exploring Lebanese, Italian and Turkish ideas. Owner Rufus Albanese (son of the esteemed Giuseppe 'Pucci' Albanese himself) roams the floor with charisma that is clearly genetic – welcoming whispering couples, jolly families, high-spirited groups, and explaining the menu with great patience and passion (the downside of sharing plates: they do always need explaining to someone).
No celebs there yet tonight as far as I could see under the soft pendant lighting, or behind the botanical extravaganzas and exposed brick, but at Pucci Mayfair, we can all feel like rock stars.

39 Maddox Street, W1S (020 3887 4363; puccimayfair.com)