Muriel's Kitchen is Branching Out
Established in 2010 by husband and wife team, Charlotte and Sam Miller, the lively all day dining bistro, Muriel's Kitchen first opened in 2011 on the historic South Kensington bull nose and has been loved ever since. Known for its seasonal, fresh produce and host of dishes to appeal to both vegetarians and meat eaters alike, it's actually named after Charlotte's Grandmother who took pride in her cooking and the experience of enjoying good food. And now, the duo has announced the expansion of their brand, which will see them open three new dining concepts, including a convenient espresso bar, a relaxed café, as well as a standalone restaurant within none other than The National Gallery.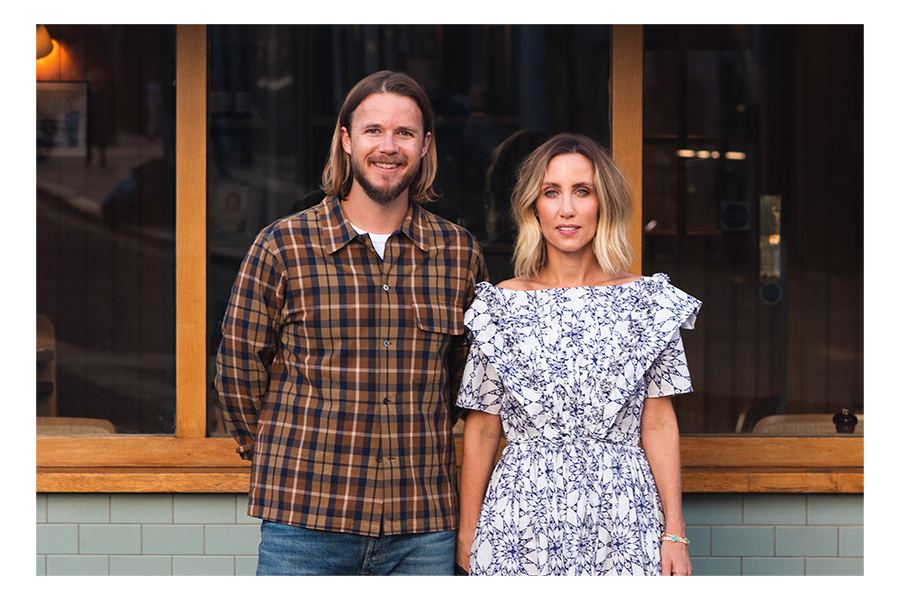 Launching in early 2022, this brand-new collaboration will add some of Muriel's spirit, food, and homely aesthetic exclusively to the iconic Trafalgar Square gallery. Expect three new venues to suit the visitor, whether they're in the market for a quick hit of caffeine via the espresso bar that'll provide an 'on-the-go' service, or a relaxed café lunch that's inspired by their current South Kensington eatery, offering seasonal dishes. There will also be a standalone restaurant with its own branded entrance, for gallery visitors and non-gallery visitors designed to suit all occasions. Here, an a la carte menu will be available – one that celebrates their fine British produce. It will be open from breakfast through to dinner, and there will be foodie highlights from weekend brunches to afternoon tea, complete with a private dining room and cocktail bar.

On the new collaboration founders of Muriel's Kitchen, Charlotte and Sam Miller say, "Since opening Muriel's Kitchen in 2011, our core ethos has been to serve fresh, seasonal produce all day long. Our lively bistro in South Kensington has always been the heart of our brand, and like many others, the last year has seen our business change in ways we never expected. Throughout this time, the tireless work of our dedicated team has enabled us to bolster our brand and give it a new lease of life. We are incredibly excited to introduce Muriel's to this landmark venue and are dedicated to delivering our quality food, service, and operations. We look forward to welcoming new guests and feeding The National Gallery's many visitors!" 
Julie Molloy, Managing Director of the National Gallery Company added, "We are delighted to welcome Muriel's Kitchen to the National Gallery. Charlotte and Sam have really impressed us with their passion and commitment to delivering a high-quality guest experience with their attention to great food and exemplary service. We are really excited about the potential of this partnership to enhance the Gallery's appeal to our domestic visitors, and our overseas visitors, when travel allows." 
In the meantime, head over to South Kensington to try out the new autumn menu; dishes such as Roasted Salmon Steak with dill, lemon & capers and Cauliflower Frittata with caramelised onion, rocket, paprika aioli & feta and much more. Pair them with some natural wine; Naturally Aspirated Wine launched in August 2021 to serve the growing demand for natural wine, a term that covers organic, bio-dynamic and fully natural wine. Teaming up with Muriel's Kitchen their objective is to offer a wide range of approachable options for those new to natural wine, as well as a curated selection of more adventurous choices for those seeking something new.
South Kensington, 1-3 Pelham Street, London, SW7 2ND (www.murielskitchen.co.uk)