Be a Chef for the Night with HOME-X
The past year has certainly seen more than its fair share of lows, but one thing that has stood out is the creative entrepreneurism that so many businesses have shown. The hospitality industry has, of course, taken a huge hit, but it's been encouraging to see restaurants diversify their offerings and start doing deliveries and meal at home kits.
Six by Nico restaurants and the Home by Nico range, born throughout the lockdown of 2020, created HOME-X: a platform that gives access to a range of meal experiences that you prepare at home. With a monthly menu, there is a range of meals to choose from: a meat feast from Chateau-X, vegetarian options from Green Haus, roasts from Roast by Tylr, or simple cheese or wine boxes. In the spirit of 'taking one for the team' we try two of the kits to see if we can recreate restaurant quality meals at home.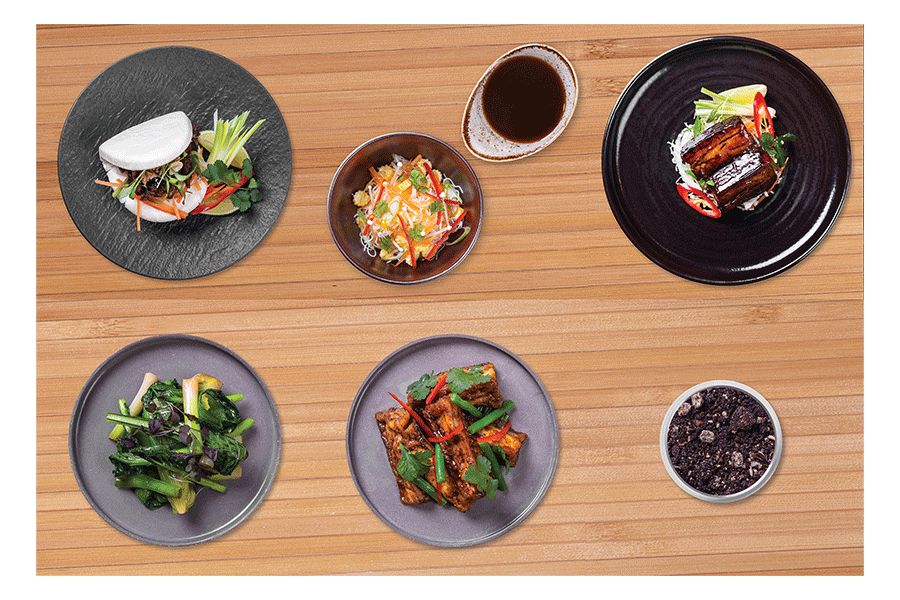 First up is the Vietnamese April menu from Home by Nico. With regular email delivery updates I am more than ready when the DPD driver arrives. The kit comes in a large and beautifully packaged box. There is a QR code to scan for preparation instructions and it's a lot of fun unpacking everything. There are two starters: Duck Bao buns (a simple task of heating the duck and steaming the buns) and Hot Pho which is super spicy and so hot my glasses steam up!  The main course is caramelised Pork Belly and it really is the star of the show. A simple sizzle in a frying pan and then 10 minutes in the oven and it's without a doubt the best thing I've ever cooked.  It's served with coleslaw, Asian greens and an aubergine, potato and green bean dish that's simply reheated in the oven. Dessert is a coffee pannacotta served in jars. My partner doesn't like coffee so I'm thrilled to have two of these cute desserts myself – not on the same night I hasten to add, although I'm sorely tempted. Even though it's just a case of heating through the food and making sure the timings are right, I feel a sense of smug satisfaction that something so tasty has been prepared by my good self. The price is excellent value as it also includes a bottle of wine (in this case a lovely Chianti) Can't wait to try out another kit in May. £60 including delivery, serves two.
In contrast to the zing and exoticism of the Vietnamese box, our second sampler features delights of the closer-to-home variety. The Chateau-X 'Surf & Turf' edition comes in similarly smart (in both senses of the word) packaging, but does so much more than "what it says on the tin"; this is food of the very highest order. The Chateaubriand of the moniker has been ingeniously prepared – thank goodness, because cooking such a premium cut of meat to restaurant standards strikes me as a somewhat intimidating prospect at first. But it has been steeped in layers of cheffing wizardry before winging its way to me, meaning that the lightest of touches (a quick sizzle in the pan, finished off in the oven) is all that's needed to pull it off to perfection. This is served with succulent pan-fried prawns and a lively chimichurri sauce, sweet new potatoes with a just-fiery-enough 'Nduja butter, and vibrant carrots cooked in beef dripping – sublime. The bottle of Cotes du Rhone that accompanies it is the perfect, mellow foil for such confident flavours, and the chocolate fondants with orange zest compote are a fittingly flavoursome end to a flawless meal. In fact, the only fault I can find with the whole set up is that whatever work-a-day dishes I have rustled up ever since seem even more wan in comparison; but it's a small price to pay for the privilege of tasting such top-notch food. Bravo HOME-X: you're welcome any time! £75 including delivery, serves two. home-x.com