Eaton Square Senior School's impressive first set of GCSE grades prove that a holistic educational pathway is more important than academic selection.
It's been three years since Eaton Square Senior School disrupted the secondary school market in London when it opened on Piccadilly in September 2017. Since opening, prospective and current parents have been eagerly awaiting the school's first set of GCSE results, and they have certainly not been let down. As an academically non-selective school, Eaton Square Senior has achieved an impressive 47 per cent of grades at 7, 8 or 9 (equivalent to A or A* using the old GCSE grading) with 97.5 per cent awarded grades 4-9. The Head, Caroline Townshend, commented: "I am incredibly proud of how our Year 11 pupils, the pioneers of Eaton Square Senior School, have managed this exceptionally challenging year. They worked incredibly hard right through to the end of their courses and deserve these most impressive grades."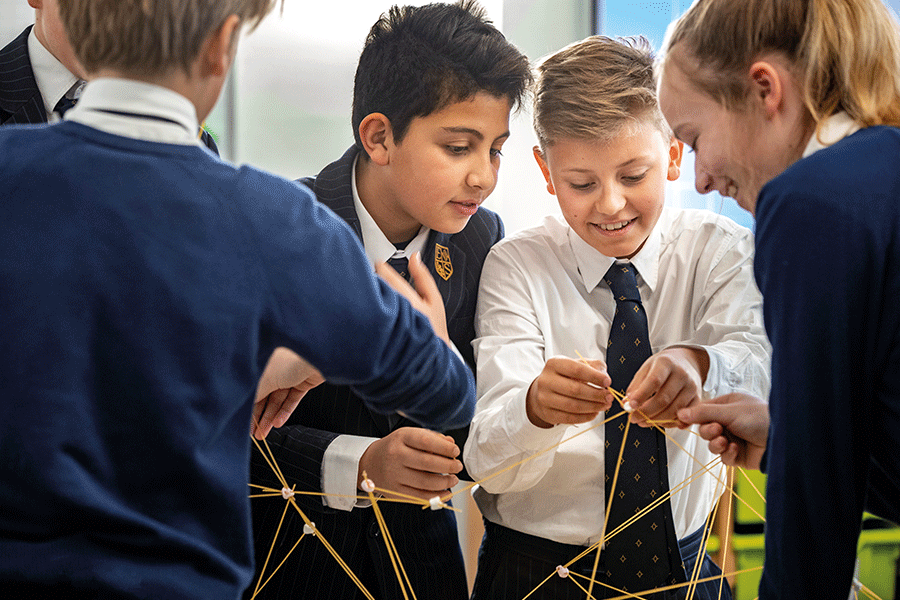 For a smaller independent school, Eaton Square Senior School prides itself on the breadth of options it offers. Pupils have the choice of studying a range of courses including a number of languages, astronomy, psychology and business studies. The school believes that each individual should be able to pursue the subjects that they are passionate about, and class sizes are small to ensure that each pupil receives individual attention in every lesson. The Senior School will now build on its strong foundations over the next few years, before launching its Sixth Form in September 2022.
However, GCSE grades are only one aspect of Eaton Square Senior School. Every teacher is truly passionate about nurturing each individual's soft skills, and instilling values that will enable pupils to confidently and successfully embrace their future world. Leadership and Life Skills lessons are an integral part of the core curriculum; pupils are encouraged to aspire to achieve the most ambitious of dreams, and then they are supported by teachers to create individualised pathways to their goals. Along the way, pupils are equipped with the skills and strategies for success in our multifaceted, ever-changing world, through debating, mentoring, public speaking and communication workshops. They are taught how to work collaboratively, across curriculum areas, through 'synergy' lessons. These reflect much of the modern world of work, further developing their ability to negotiate, be creative and solve complex problems. Pupils take ownership of their learning because they are actively involved in creating and leading their own projects.
The entry process to Eaton Square Senior School remains balanced and well-rounded, with significant value placed on the interview and not just the entrance assessment. This enables the school to develop a much greater picture of the pupil as a person, rather than just their academic capabilities, and from there they can provide a recommendation in a much more considered and effective manner. For many parents, the path to finding the dream school for their child isn't always a straightforward process, however, Eaton Square Schools aim to eradicate the challenge of tough entrance exams at 11+ and provide a holistic educational pathway for pupils, ranging from nursery to GCSEs. Championing wellbeing remains the school's priority.
Contact the Registrar to find out more.
Email: registrar@eatonsquaremayfair.com or call 020 7491 7393 (eatonsquareschool.com)