A New Era in Education – Harrow School Online
In today's uncertain landscape, online schooling offers stability and security for pupils, especially for those preparing to sit crucial exams.
While schools were forced to move their teaching online earlier this year, for some educators, the decision to do this has been made consciously, with the acknowledgement that this style of learning has its benefits. Online schooling can reach students wherever they are and give them the flexibility to fit learning around their lives. Personalising learning to individuals is incredibly powerful too – pupils can be stretched where possible and supported when required. Students at a well-designed online school can thrive academically while developing the skills and mindset to become better independent learners. And the sector is expected to continue growing as more students discover the benefits and flexibility of online learning.
Introducing Harrow School Online
One new school choosing this style of education is Harrow School Online. The first of its kind, it is a fully online sixth form offering a world leading independent British education. It brings together the heritage of a Harrow School education with leading online learning technology and teaching practices. Careful design has gone in to how to make the most of the online delivery, and the school opened its virtual doors to the first cohort of A-level pupils in September 2020. Online education done well can be as effective as classroom-based teaching. Every environment has its advantages, and virtual schooling should be organised to make the most of its innate strengths.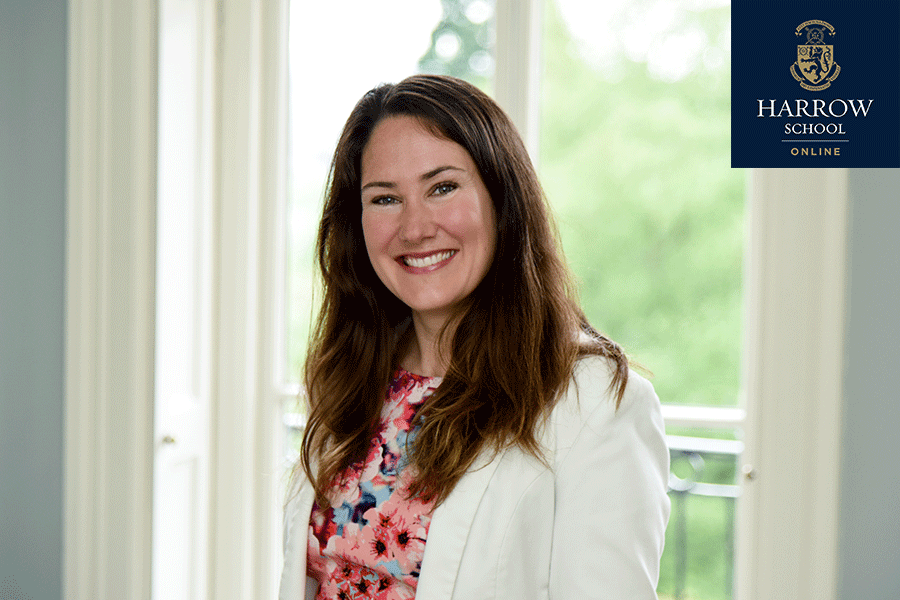 Flipping the classroom
Online teaching works particularly effectively with a 'flipped classroom' teaching methodology, something students can expect from Harrow School Online. This involves students working through interactive self-study materials to develop an understanding of subject content, and then having targeted lessons in a virtual classroom where teachers explore their understanding of that material. Class sizes are small – a maximum of ten pupils – so teachers get to know their pupils well. Lessons are interactive and teachers use tools like polling, interactive whiteboards, and break out rooms where pupils work with their peers.
Providing pastoral care
When staff and pupils are physically distant from one another, pastoral care is especially important. Harrow School Online ensures that all pupils are safe and happy through regular meetings with a Success Coach, and a house system forms the backbone of the school community, providing an opportunity for peer support. The school's Success Coach, Dale Krause, has 20 years' experience of supporting high-achieving pupils and co-ordinating support for pupils who require additional assistance. "From day one I coach pupils on university selection and provide tailored career planning," he explains. "In one-to-one coaching sessions and small group workshops I provide students with guidance on how to become effective independent learners."
Principal Heather Rhodes (above) adds: "Harrow School Online offers a unique opportunity for bright girls and boys to develop their shared love of learning in a carefully designed, globally connected school. The school is setting out to revolutionise education. We'd love you to join us."
Harrow School Online runs virtual events throughout the school year for prospective families to access the information and resources they need in order to make an informed decision about applying to the school. To find out more, visit harrowschoolonline.org