Quaglino's Launches a Music-Themed Summer Series
This summer, get ready for a nostalgic musical journey through the ages with a series of live performances, themed brunches and unique cocktails at Quaglino's.
From the roaring twenties to the swinging sixties, each week will bring a new decade to Quaglino's in their summer series 'Q Decades', which will run Wednesday 4 July to Thursday 30 August.
Dating back to 1929, the Mayfair-based venue witnessed first-hand the evolving music and styles of each decade. Now, it will honour some of the biggest musical stars across the eras, including Buddy Holly, The Rat Pack, Aretha Franklin and Lionel Richie.
Guests can enjoy each live musical performance while dining or with bespoke cocktails at the bar. Head Mixologist Federico Paisan has created a tipple to partner with each era, from prohibition-style drinks for the 20s to a disco-ball serve for the 70s.
And the themes don't stop there. For brunch with a difference, try the groovy 70s disco brunch or an Ab Fab bottomless brunch featuring 90s music, a guest DJ and enough cocktails to make Patsy proud.
Qualino's usual Sunday Lunch doesn't miss out on a themed treatment either. While away your Sunday afternoon to the backdrop of one of London's most popular swing bands. If you're not too full of roast, there's even a dance floor where you can show off your moves and head into the week with a swing in your step.
The series kicks off on 4 July with a live performance from platinum-selling artist Jocelyn Brown.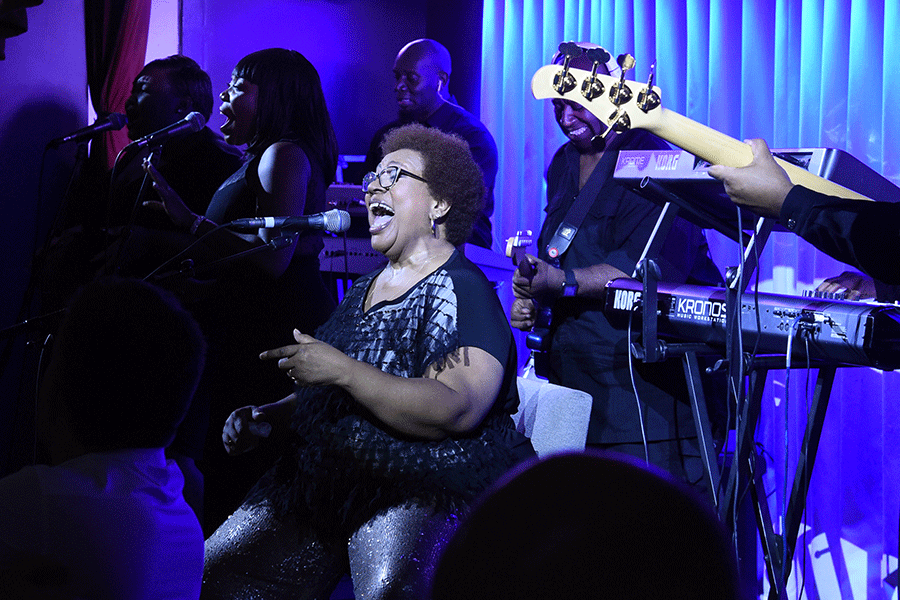 The Line-Up
Wednesday 4th July – Q Decades launch with Jocelyn Brown
Friday 13th July (1920s -30s) – Speakeasy Band
Sunday 15th July (1940s) – Swinging Sunday Lunch
Sunday 22nd July (1950s) – Celebrating Buddy Holly with Trevor Georges
Wednesday 25th July (1960s) – Celebrating The Rat Pack with Atila Quartet
Sunday 29th July (1960s) – Celebrating Aretha Franklin with Vanessa Haynes
Saturday 4th August (1970s) – Disco Brunch with Live DJ
Thursday 9th August (1980s)– Celebrating Lionel Ritchie with Malcolm Pitt
Saturday 25th August (1990s) – Ab Fab Brunch with Live DJ
Thursday 30th August (00s) – Q Decades Closing Party
Find more at www.quaglinos-restaurant.co.uk or to book call 0207 930 6767.