Fabric Hot List: April 2019
Films, fiestas, art and architecture… here's what to see and where to go this month.
---
Exhibition & Film
Stanley Kubrick: The Exhibition | 26 April-15 September | Design Museum
Coinciding with the BFI's major focus on the great filmmaker, this is a deep dive into Kubrick's disquieting universe. From early masterworks 2001: A Space Odyssey (1968) and A Clockwork Orange (1971) to later classics, Full Metal Jacket (1987) and Eyes Wide Shut (1999), the exhibition teases a unique insight into the director's vast archive, promising original props and costumes, set models and rare photographs. Why the Design Museum? Because Kubrick's fascination with architecture and design is evidenced in every frame of his films. Indeed, David Nightingale Hicks, whose iconic hexagonal carpet features in The Shining (1980), is just one designer who Kubrick worked closely with to achieve his distinctive visual style.
224-238 Kensington High Street, W8 (020 3862 5900; designmuseum.org)
You can enjoy a 30 percent discount on entry to any of the films shown during the Kubrick season at BFI Southbank (1 April-31 May) by showing a valid ticket for Stanley Kubrick:The Exhibition at the BFI ticket desk (bfi.org.uk)
---
Exhibition
Massimo Vitali: Short Stories | 12 April-24 May | Mazzoleni
This month, the Mayfair gallery opens its first solo fine art photography show. Curated by Mirta d'Argenzio, Short Stories presents Vitali's captivating colour images of humans at leisure. The large-scale photographs, often sweeping panoramas, feature crowded plazas, sweaty discotheques, busy beaches and sunny parks swarming with picnickers. In combining landscape photography with the figurative, Vitali gives us a unique perspective on people at play. And in a new book of the same name, published this month by Steidl Verlag, each singular image depicts a significant moment for Vitali – the artist's 'short stories' of a long and distinguished career.
27 Albemarle Street, W1S (020 7495 8805; mazzoleniart.com)
---
Festival
La Linea | 25 April-5 May | various venues
London's irresistible 10-day Latin music festival returns with an explosion of Argentinian psychedelic rhythms, samba-infused jazz, Cuban nu-electronica and more. It's all highly infectious and takes place across concert halls, clubs and the Capital's best-loved art hubs. Highlights include a historical resurrection of Las Maravillas de Mali. The Afro-Cuban group are back together for a retrospective 50th anniversary. In a UK first, Mexican-American Antonio Sánchez will perform his Grammy- winning original score for Birdman, and Brazilian singer-songwriter João Bosco takes the stage at Camden's Jazz Café. The rhythm is gonna get you. (comono.co.uk/la-linea/)
---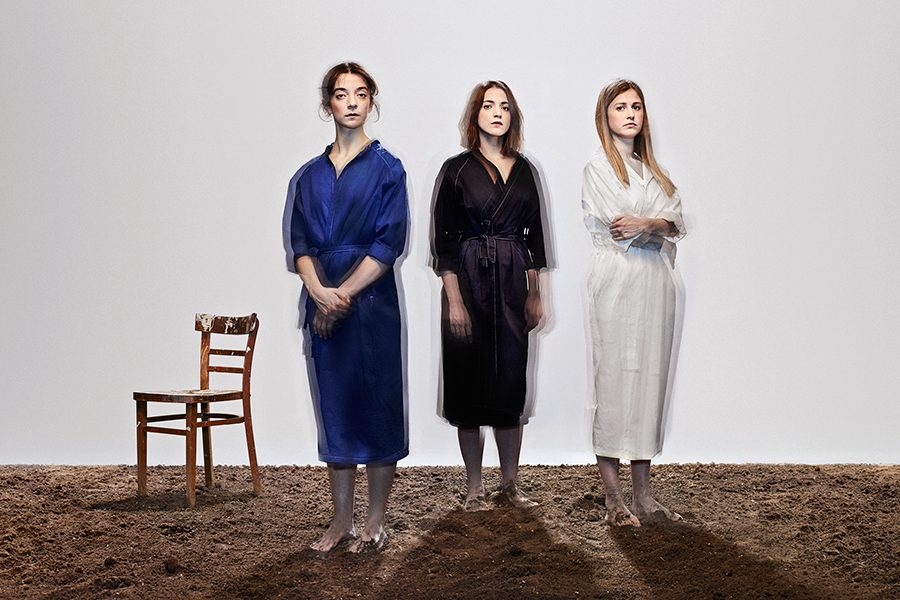 Theatre
Three Sisters | 6 April-1 June | Almeida
Tennessee Williams to Chekhov might seem a theatrical leap but not when in the capable hands of Rebecca Frecknall, who comes straight from directing the Almeida's esteemed production of Summer and Smoke, filled with stark Chekhovian moments. Bringing the beguiling Patsy Ferran with her as eldest sister Olga in this new adaptation by Cordelia Lynn, the 1901 play finds new pertinence in 2019.
Almeida Street, N1 (020 7359 4404; almeida.co.uk)
---
Exhibition
Don't Move, Improve! | Until 26 April | New London Architecture
NLA have already begun a series of free surgeries and seminars at their Fitzrovian exhibition space, giving homeowners one- to-one consultations with a range of experts, including shortlisted architects from this year's Don't Move, Improve! competition.
Now, visitors can seek further design inspiration with a group show displaying all of the winning projects. Don't Move, Improve! highlights the importance of innovative design in a crowded city, and encourages the best design in everyday London life by promoting the work of emerging practices. If you've got designs on improving your own space, sign up for the next surgery taking place next month.
The Building Centre, 26 Store Street, WC1E (020 7636 4044; newlondonarchitecture.org)
Images depict overall winner of the Don't Move, Improve! awards, 'The Chapel' in Southwark, designed by Craftworks
---
Festival
Love Supreme | 13 April | Roundhouse
MOBO-winning Laura Mvula headlines this one-day celebration of music, the seventh instalment since its successful launch in 2013, and the sister event to East Sussex's Love Supreme Jazz Festival – for those of us who'd rather stay put in the Capital. Mvula is joined by fusion keyboardist Kamaal Williams, jazz-punk six-piece Melt Yourself Down, and young soul protégé Judi Jackson.
Chalk Farm Road, NW1 (roundhouse.org.uk)
---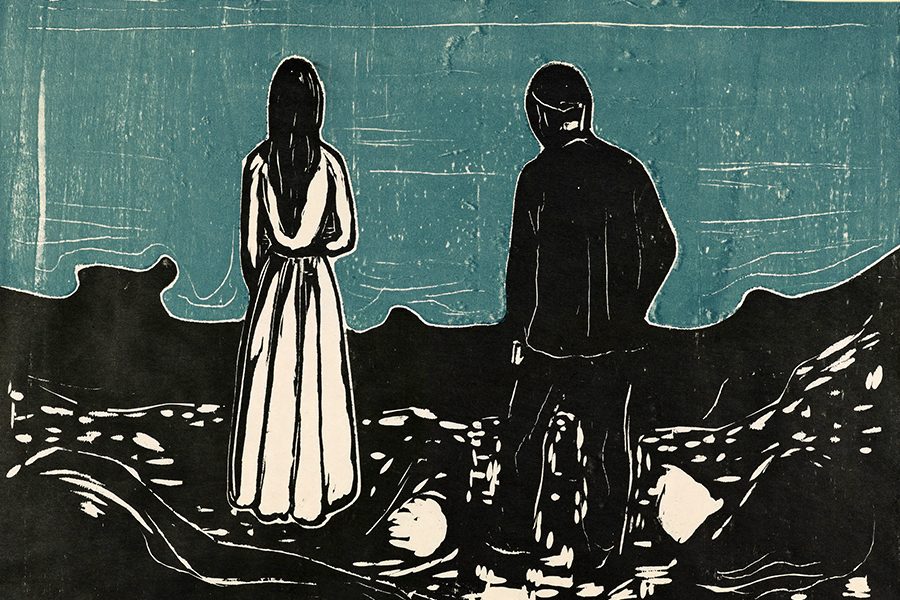 Exhibition
Edvard Munch: Love and Angst | 11 April-21 July | British Museum
The most comprehensive collection of Munch's prints we've seen in the UK for 45 years, this exhibition focuses on the Norwegian artist's most remarkable and experimental work.
With 83 artworks on show, visitors are invited to explore Munch's remarkable ability to express raw human emotion, not least in The Scream: a rare lithograph in black and white will be displayed, the first time any version of the iconic work will have been on show in the UK for a decade.
Great Russell Street, WC1B (020 7323 8181; britishmuseum.org)