Culture Fix: October 2021
Book
William Morris
By Anna Mason
A coffee table tome for fans of pattern and print is published this month to mark the 125th anniversary of the British textile designer's death. In association with the Victoria and Albert Museum, the book comprises contributions from a range of Morris experts, with fascinating deep dives into painting, furniture, tiles and tableware, wallpaper, textiles and more. Expect a contextualized chronology of Morris' life, too, along with a list of global public collections where examples of the designer's work can be seen today. Naturally, the book is beautifully illustrated with Morris' iconic flora, fauna and filigree.
£50 hardback, published 14 October (thameshudson.co.uk)
Art
Affordable Art Fair
21-24 October, Battersea Park
Visual art lovers can have their fill this October as this tantalisingly accessible art fair returns for its Battersea Autumn edition. Elevating the voices of the up-and-coming, the Affordable Art Fair deftly mixes emerging and established galleries with over 90 art spaces and thousands of artists represented. As the name suggests, shoppable works range from just £50 and are capped at a modest £6,000, so you can rest assured you won't need deep pockets. Highlights include BBC Painting Challenge mentor Pascal Anson's Recent Grads Exhibition, which is the perfect introduction to this year's ones to watch. Who knows, you might even come away with a savvy investment. 
Evolution London, Battersea Park, Queenstown Road, SW11 (affordableartfair.com)
Exhibition
The Natural Eye: Society of Wildlife Artists Annual Exhibition
14-24 October, Mall Galleries
For many of us, the recent lockdowns brought about a new-found appreciation of the varied wildlife found in local parks and gardens. Indeed, birdwatching has seen a ten-fold increase during the pandemic. This wholesome group show reflects our love of nature and features both common and lesser-seen creatures in a series of paintings, prints and sculpture. There's a strong sub-text to the exhibition, too, drawing our attention to species in crisis. Julia Manning's series of prints mourns the decline of eels. "The European eel is classed as 'critically endangered' by the International Union for Conservation of Nature, she explains." Meanwhile Nick Mackman's bronze pangolin sculpture celebrates the beauty of the most trafficked animal in the world. "Capturing the intricacy of its scales was truly a labour of love," he says, "each one having to be painstakingly modelled. Pangolins have a rich brown patina which means they are perfectly suited to bronze: emphasising their shape, form and texture."
The Mall, SW1 (020 7930 6844; mallgalleries.org.uk)
Dance
Dance Umbrella
8-24 October, various London venues 
Presenting a mix of live performances and digital explorations, Dance Umbrella returns this month in true 2021 style. Traversing the Capital's performance spaces, including Sadler's Wells, this longstanding international festival is known and loved for its diverse line-ups. This year we can expect to see visual artist and theatre-maker Dimitris Papaioannou, a debut from Japanese artist Takeshi Matsumoto, a brand new piece from Dance Umbrella's Assemble project by Becky Namgauds and Tyrone Isaac Stuart, and an exhilarating live outdoor work created by performance-maker Ahilan Ratnamohan. The online offering promises a collection of events aimed at sparking conversations, inspiring creativity and celebrating choreographic talent. Get moving!
Craft
London Craft Week
4-10 October, London-wide
This city-wide celebration of creativity and craftsmanship returns for its seventh edition, highlighting the very best of British and international designer-makers. Shining a light on top talents to emerge from the pandemic, and focusing on sustainable practices, 2021's London Craft Week looks set to be the best yet. You'll find events and exhibitions all over the Capital but on our doorstep we have a workshop at Belsize Park's London School of Mosaic – get stuck in and help create a collaborative mosaic; Hampstead's Maud & Mabel plays host to Kogarashi: The First Cold Wind, a group show that marks the coming of autumn and features artists with a shared connection to nature; and Nicholas Hughes' Celebrating the Splodge: Pattern Making Using Block Print at King's Cross' Coal Drops Yard.
Various open studios and galleries across London (londoncraftweek.com)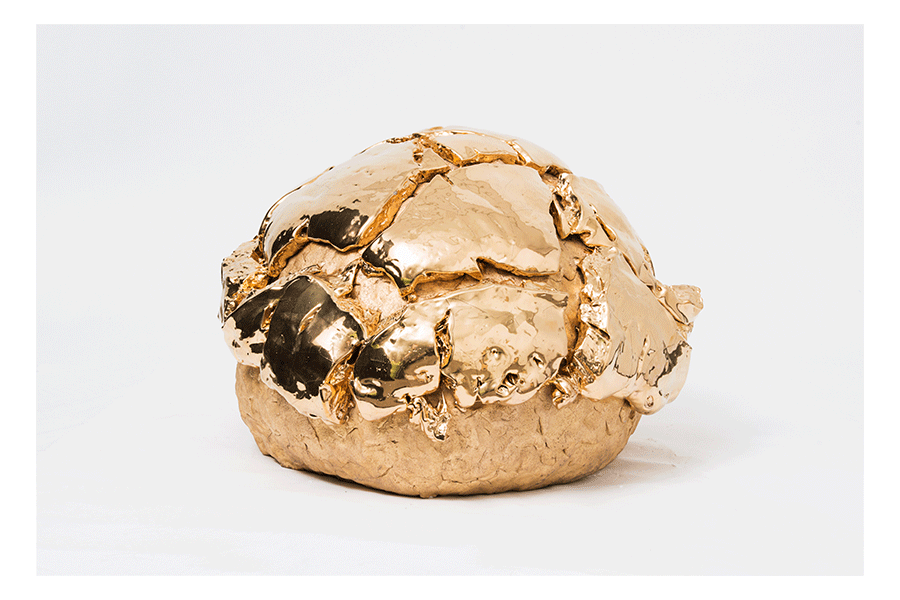 Theatre
The Shark is Broken
9 October-15 January, Ambassadors Theatre
The breakout hit of 2019's Edinburgh Fringe is finally coming to the West End to make waves – and a guaranteed host of new devotees. The Shark is Broken takes audiences back to 1974 and the filming of aquatic thrill-fest, Jaws. Keeping it in the family, the play was co-written by Ian Shaw, the son of actor Robert Shaw, who portrayed shark obsessed fisherman Quint in the film. Ian also stars as his father, alongside Liam Murray Scott as Richard Dreyfuss and Demetri Goritsas as Roy Scheider. Shooting has halted and the film's lead actors, awash with alcohol and ambition, are stuck on a boat at the mercy of foul weather and a temperamental mechanical co-star. Funny and poignant in equal measure, this ingenious behind-the-scenes comedy is a must for film buffs and theatre lovers alike.
 West Street, WC2H (0333 009 6690; theambassadorstheatre.co.uk)
Photography by Nick Driftwood
Film
Mike Leigh season
18 October-30 November, BFI Southbank
In its latest director-focused season, the BFI celebrates a master of kitchen sink realism. We're promised a comprehensive retrospective of Mike Leigh's output, including shorts, film and TV features, and a selection of movies chosen by Leigh as the ones that influenced his work. Add to that a special 'In Conversation' event with Leigh and Amy Raphael, on 28 October, as well as numerous introductions and Q&As from Leigh and his many close collaborators. From Abigail's Party to Naked, Secrets & Lies to Another Year, the acclaimed writer-director has brought us ground-breaking films that fearlessly tackle the big stuff – births, marriages and deaths – whilst skilfully fusing comedy and tragedy. His stories of ordinary working-class people hit home and hit hard. Not to be missed.
Belvedere Road, South Bank, SE1 (020 7928 3232; bfi.org.uk)
Photography by Myrna Suarez