Culture Fix: November 2020
London's hottest happenings.
Emma Haworth, Deepest Secret, 2020, oil on canvas, 130 x 140 cm
Exhibition

Emma Haworth: Human Seasons
From 14 November, Rebecca Hossack
Far be it for us to ever take for granted the Capital's Royal Parks and green open spaces but we'll admit, this year, they have proved to be a vital lifeline we didn't know we'd need. This is a timely exhibition that pulls at our nature-loving heartstrings, combining city and park life in all its quirky detail. British artist Haworth explores the changing of the seasons through a series of scenic paintings. In fine, meticulous brushstrokes, she captures these magical places where the social and natural worlds merge, whilst setting a firm reminder that this autumn/winter we must get out and enjoy our beloved verdant bits of London, whatever the weather.
2a Conway Street, Fitzroy Square, W1T (020 7436 4899; rebeccahossack.com)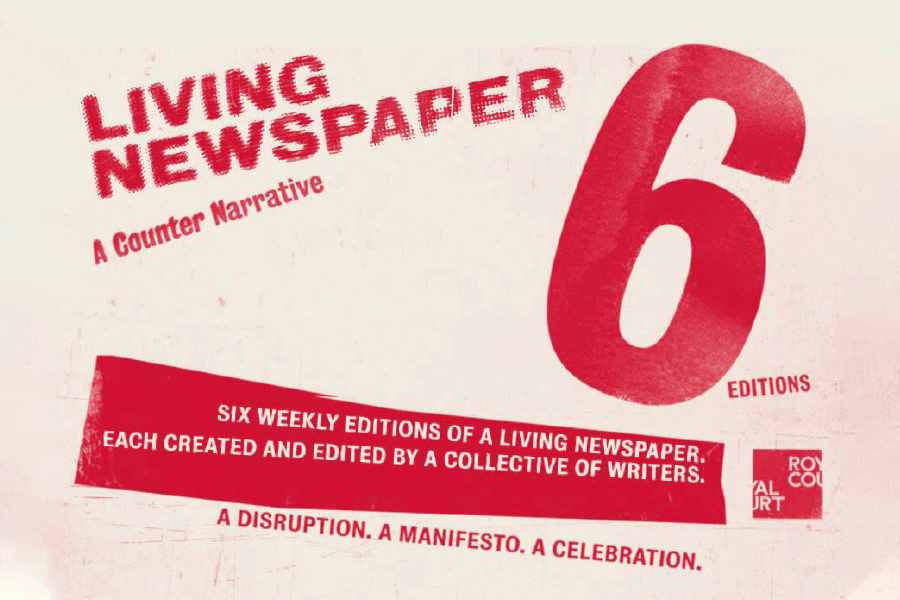 Theatre

Living Newspaper: A Counter Narrative
From 12 November, Royal Court Theatre
While London's theatre scene is still on the long road to recovery, a few tentative creative projects are now emerging thanks to a radical re-think – and nobody does radical better than the Royal Court. Taking its historical cue from a US arts programme designed to mobilise unemployed actors and theatre professionals during the Great Depression, the Living Newspaper series is a wonderfully hopeful endeavour for theatre-goers and workers alike. Led by writers, and with freelance artists at the fore, the six weekly editions will include headlines, satire of the week's events, think pieces and even dating columns – a newspaper come to life and performed in the spaces around this eminent arts hub.
Sloane Square, SW1W (020 7565 5000; royalcourttheatre.com)
---
Film
Ennio Morricone season
Until 30 November, BFI Southbank
The BFI's much-loved seasons of film usually centre around our greatest auteurs and actors. This time, however, we're invited to explore the music of the movies with a series of screenings dedicated to the late Italian composer whose far-reaching influence is impossible to measure. Titles include The Good, the Bad and the Ugly; The Thing; Days of Heaven; The Untouchables; Tie Me Up! Tie Me Down! and Cinema Paradiso. A veritable feast for the eyes – and the ears.
Belvedere Road, SE1 (020 7928 3232; bfi.org.uk)
---
Exhibition
Margaret Calvert: Woman at Work
Until 10 January, Design Museum
Even if you don't know the name Margaret Calvert, you'll undoubtedly know her work: alongside Jock Kinneir, the British graphic designer and typographer is responsible for much of Britain's road signing system. This exhibition explores the designer's incredible six decade spanning career and offers a deep dive into the design processes behind the signs, from early drawings to latter day commissions – including the brilliantly subversive 'Woman at Work' print for Jealous Gallery. And while you may think this one's a bit nerdy and niche, we beg to differ: Calvert's signage is so ubiquitous, that here we have an important artist hiding in plain sight. Hers are everyday icons that helped to shape the nation's visual identity.
224-238 Kensington High Street, W8 (020 3862 5900;designmuseum.org) 
---
Book
Life Meets Art
By Sam Lubell
If lockdown turned us into a nation of snoopers (who didn't love seeing inside the homes of everyone from news reporters to The Rolling Stones?), this is one pertinent publication for our pandemic-ridden times. Life Meets Art is a voyeuristic coffee table tome showing us the interior spaces of some of the world's most creative movers and shakers. It acts as a fascinating historical document, too, profiling the room sets of anyone who's anyone from da Vinci to Dickens, Diane von Furstenberg to David Bowie… Be prepared for some serious house envy.
£39.95, hardback (phaidon.com)
---
Literary Festival
The Resilience Readings
24 – 26 November
The London charity, Freedom from Torture is holding a star-studded 3-day virtual literary festival on the theme of 'resilience' from 24 – 26 November, along with a silent auction. The likes of Thandie Newton, Juliet Stevenson, Tracy Chevalier, Caleb Femi and Lee Child will be reading, performing, and discussing the theme. There will also be an auction with top prizes on offer, including a chance to have a character named after them in upcoming novels by Margaret Atwood, Louis de Bernières, William Boyd, Jonathan Coe, Michael Morpurgo, and many more.
Author Margaret Atwood, who is donating the chance to bid to become a character in one of her books said: "In my novels, I often write about a world that is without liberty and human rights. This fiction is a cruel reality for the torture survivors who are supported by Freedom from Torture. For this vital work to continue, I am offering you the chance to have a character in a future novel or short story named after you. This year's auction is a timely reminder that while the world is an increasingly scary place, our voices are powerful, and we still have the freedom to use them. Happy bidding!" 
The Resilience Auction runs from Thursday 12 November – Thursday 26 November. Book tickets and learn more about the Literary Festival (freedomfromtorture.org/events/ResilienceFestival)