Sculpture.
CoExistence
From 14 June, Royal Parks
London's runners and early morning dog walkers might be in for a surprise this month as the Royal Parks play host to a large-scale public art exhibit with an environmental focus. CoExistence features over 100 life sized elephant sculptures crafted from lantana by artisans from the Adivasi tribal communities. That they're placed in our city parks, flanked by dense urbanisation, is incongruous, it's jarring – and that's the point. The aim is to induce a collective empathy for these magnificent creatures whose natural habitat is increasingly threatened. Funds raised from the sales of the herd will protect rural communities from conflicts with wild animals, highlighting the need for a wider ecosystem and an expansion of protected areas to give other life the necessary space to exist. At St James's Park, Green Park and Berkeley Square. If you would like to provide a home for one of the elephants, contact lucy@elephant-family.org (coexistence.org)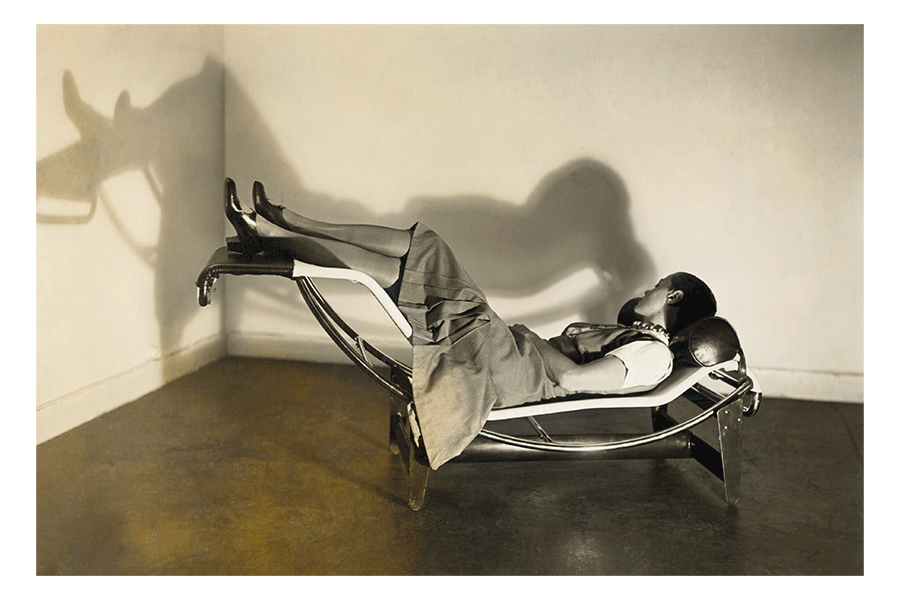 Exhibition
Charlotte Perriand: The Modern Life
19 June-5 September, Design Museum
It's been 25 years since London shone a spotlight on this remarkable woman's life and work. The Design Museum are now revisiting the pioneering French furniture designer, whose work was so ahead of her time and still feels so relevant. As far back as the 1920s Perriand was designing open-plan living spaces so that women didn't feel trapped in their homes. She is, of course, best known for her modernist furniture pieces, most notably the iconic Chaise Longue Basculante. In this comprehensive expo we're invited to step inside recreations of Perriand's interiors and recline in some of her most recognisable pieces, alongside a deep dive into her creative processes through sketches, photographs, scrapbooks and prototypes. A must-visit for the Capital's design-lovers. 224-238 Kensington High Street, W8 (020 3862 5900; designmuseum.org)
Exhibition
Andy Denzler: Anatomy of the Mind 
4-27 June, Opera Gallery
In this dreamy solo show renowned Swiss artist Denzler presents 20 new works, all created during lockdown, and all particularly pertinent as we emerge, licking our wounds, from the strangest year ever. Anatomy of the Mind explores the human capacity to travel, even when our physical bodies cannot. The result is a series of arresting large-scale artworks in Denzler's signature distorted style with a dramatic curiosity and elusiveness. The artist uses a Leica camera to take the initial image, but rather than painstakingly reproducing the snap, he layers the paintings, merging the figurative with the abstract, skilfully integrating scenes from everyday life with hazy landscapes from his own imagination. "I started to paint these places of longing; it is a form of escapism and a desire to create invented places," he says. Not to be missed. 134 New Bond Street, W1S (020 7491 2999; operagallery.com)

Theatre
Extended 2021 Season
17 June-25 September, Open Air Theatre
We could not be more thrilled that our favourite amphitheatre has announced a jam-packed season of theatre, comedy and cinema – and as if to make up for last year's culture void, the powers that be have extended it into late September, come rain or shine. Kicking off with a classic, Kimberley Sykes directs Romeo and Juliet while Timothy Sheader's re-imagining of Carousel promises a triumphant return to live song and dance. There's fun for little Londoners, too, with productions of Anansi the Spider and Dragons and Mythical Beasts on offer, while OAT's MOREoutdoor series features appearances from the likes of Aisling Bea and Jimmy Carr, alongside screenings of cinematic favourites Moulin Rouge! and The Shining. A fittingly glorious riot of culture. Inner Circle, Regent's Park, NW1 (0333 400 3562; openairtheatre.com)

Audio Tour
King's Cross: Art + Culture tour
Throughout June, King's Cross
Whether you know Russell Tovey from his roles in Being Human, Him & Her, or Years and Years, you might not know that the actor is also quite the art afficionado. In his brand new audio guide, Tovey takes visitors on a tour of one of the Capital's most vibrant neighbourhoods, exploring the rich art, culture and history of King's Cross. "We're all emerging from a pretty crazy, insular year but we're so lucky to be in London at this time where there's so much art and culture at our fingertips," he says. "It's the perfect way to reconnect with our great city. I think this summer is going to be all about rediscovery – of our city, our self, our friends and family, our passions. My advice, start with King's Cross as it's a real gem and there's so much to see." Get your walking boots on, it's time to fall in love with London all over again. The tour can be accessed via an online app with free Wi-Fi available throughout King's Cross. (kingscross.co.uk/russell-tovey-arts-tour)
Workshop & Discussion
A seat at the table
Running over Refugee Week 14 – 20 June
London-based charity, Freedom from Torture will be hosting its latest charity event, A SEAT AT THE TABLE along with a gastronomic online auction this month. Famous for its literary festivals, this time the charity will be throwing an interactive online food festival, featuring award-winning chefs alongside celebrities and survivors of torture. Night one will feature the event, Desert Island Dinners, with special guests including Joanna Lumley, Ian Hislop, Imelda Staunton, Alexei Sayle, Fiona Shaw, Jo Brand, Nikesh Shukla, and Zoe Adjonyoh and they'll discuss memorable meals they'd want before setting off to a desert Island. Night two will feature a Sri Lankan cook-along with award-winning TV chef Paul Merrett and Sri Lankan survivor chef Nafa.
The gastronome-inspired auction will run from Tuesday 3 – Thursday 17 June, and will offer a chance to bid on private dinner parties hosted by Michelin starred chefs, personalised cooking classes from the chef's at Ottolenghi, dinners out at Dishoom, cocktail and wine experiences, along with stays at luxury villas across the world. To book & bid, visit (foodfestival.freedomfromtorture.org)