Culture Fix: February 2022
Theatre
Wuthering Heights 
3 February-19 March, Lyttelton Theatre 
Emily Brontë's epic revenge tragedy sees a fresh adaptation charged with song, dance and surprises. The production opened to sparkling reviews at Bristol Old Vic in October 2021 and
is a collaborative effort between Wise Children, Bristol Old Vic and York Theatre Royal. Director Emma Rice leads a cast of passionate performers including Lucy McCormick as Cathy and Ash Hunter as Heathcliff. Expect puppetry, a live band, unapologetic camp, and, ingeniously, the brooding Yorkshire Moors in human form, like a Greek chorus. 
South Bank, SE1 (020 3989 5455; nationaltheatre.org.uk) 
© Steve Tanner
Exhibition
Bob Marley: One Love Experience
2 February-18 April, Saatchi Gallery 
As its title suggests, this is more experience than mere exhibition, taking fans of the legendary musician on an immersive journey into Bob Marley's One Love world. And us lucky Londoners will be the first to do it: opening at Saatchi Gallery before heading off on a multi-city tour, the One Love Experience is set to go global. Cited as a sensory celebration of one of music's most beloved and unifying figures, we're invited to visit the Soul Shakedown Studio, to venture through the One Love Forest, and we'll have access to previously unseen photographs and memorabilia. Bob's daughter Cedella Marley says: "We've been wanting to launch a Bob Marley touring exhibit for many years and we're thrilled to see it come to life and debut in London, which had a very special place in Daddy's heart."  
Duke of York's HQ, King's Road, SW3 (saatchigallery.com)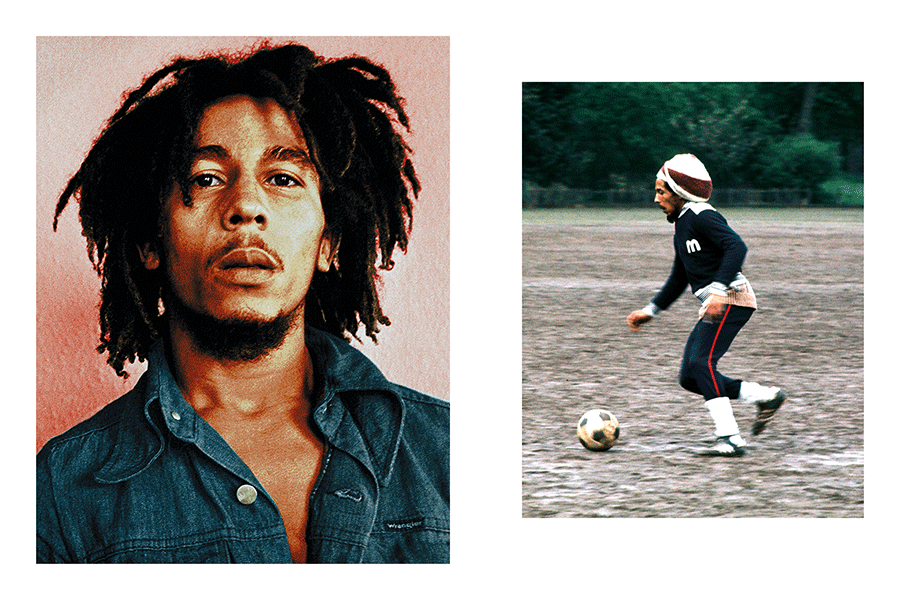 © Adrian Boot
Music
Jane Birkin: Oh! Pardon tu dormais…
5 February, Barbican 
The iconic singer, songwriter and actress returns to the Barbican with her band this month, the first time since 2017, for a one-off appearance to perform tracks from her 2020 album, Oh! Pardon tu dormais…. In collaboration with Étienne Daho and Jean-Louis Piérot, the album beautifully soundtracks Birkin's life with themes of romance, tragedy and acceptance, and it weaves Birkin and Daho's texts with Daho and Piérot's music to create a wistful and reflective collection of ballads.
Silk Street, EC2Y (barbican.org.uk) 
Theatre
The Collaboration
16 February-2 April, Young Vic 
It is New York, 1984, and Andy Warhol's star is falling. When the artist persuades bright young thing Jean-Michel Basquiat to collaborate, the art world watches in anticipation of 'the greatest exhibition in the history of modern art'. Anthony McCarten's new play imagines the story of the two
iconic artists coming together as they embark on a shared journey, not only of artistic endeavour, but of the deeply personal stuff, too. Directed by the Young Vic's own Kwame Kwei-Armah, and with Paul Bettany and Jeremy Pope as the illustrious pair, we're promised a captivating ride. 
66 The Cut, SE1 (020 7922 2922; youngvic.org) 
Theatre
The Forest
5 February-12 March, Hampstead Theatre
French playwright Florian Zeller's dark and unsettling new drama sees its world premiere at Eton Avenue this month. The Forest is translated by Zeller's long-time collaborator Christopher Hampton, and is directed by Jonathan Kent, who re-unites with Zeller following his critically-acclaimed production of The Height of the Storm. The cast, which includes Toby Stephens, Gina McKee and Paul McGann, is an impressive roll-call, too. Pierre is at a turning point in his life. Tormented by the conflicting demands of family, career and sexual desire, he struggles to resolve
his crisis without fracturing his marriage or indeed compromising his moral code. A gripping tale.
Eton Avenue, NW3 (020 7722 9301; hampsteadtheatre.com)
© Shaun Webb Design
Arts & Crafts
Collect
27 February-1 March, Somerset House 
With its focus on contemporary craft and design, and specifically the work of living artists in the last five years, Collect is known for its forward-looking stance. Excitingly, this year sees a physical return to the fair's natural home, namely the beautiful rooms at Somerset House. Interior decorator
and antiques dealer Max Rollitt will be taking over the Collect 2022 VIP lounge. He tells us: "Having trained as a cabinetmaker and furniture restorer, traditional craft has always been at the heart of what I do – but, as an interior designer, it's exciting to have followed the evolution of craft and to celebrate it now as collectible artwork that is a definitive component of each and every one of my projects." 
Strand, WC2R (craftscouncil.org.uk/collect-art-fair; somersethouse.org.uk) 
Dan Kelly, represented by 155A Gallery, Thrown Form II and Thrown Form (2019). Photo: Jake Curtis, styling Laura Fulmine
Exhibition
Beatrix Potter: Drawn to Nature
From 12 February, The V&A 
This is the first exhibition to tell the full life story of one our most treasured children's authors – and it promises to be both playful and interactive. Drawn to Nature will showcase over 240 of Potter's objects, from the professional (manuscripts and sketches) to the personal (coded diaries and family photographs). The exhibition, curated in close partnership with the National Trust, follows Potter's journey from her childhood in South Kensington to the fells of Cumbria, where she eventually settled. We're invited to explore the writer's fascination with the natural world, and the story of her near-accidental rise in becoming a best-selling author.
Cromwell Road, SW7 (020 7942 2000; vam.ac.uk) 
© Victoria and Albert Museum, London